Episode 94: Running With The Devil
Yeah, that's a Van Halen reference.
3 years ago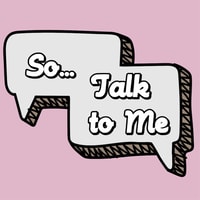 This week we're talking about a few random topics that are tangentially related because of the depravity of mankind. Before that though, we talk a bit about Independence Day, Pixar's Up, and Emo Night, set to the backdrop of neighborhood fireworks.
This week we only have a single recommendation, with a big disclaimer for language and gruesome details:
You Must Remember Manson Podcast about Charles Manson
If you'd like to reach out, you can Talk to Us via email at [email protected], on Twitter, Instagram, or check out our Facebook Page
This podcast is powered by Pinecast.